We've done our best to make scheduling easy, and we partner with Jane on our online systems to keep them as simple as possible. Please follow the guide if you need help, or feel free to reach out via email or phone/text!
Select your Appointment Type
First, simply select from the left-hand column under your name the appointment type. They should be self-explanatory, but don't hesitate to schedule whatever you think fits best and we'll makes sure everything goes smoothly from there.
If you have any questions about what is involved in your appointment please feel free to check out our explanation of the first visit.
Select the Date & Time for your appointment
We try to keep our availability open for New and Current patients so they can find a time that's convenient for them. You may see "blocked" times, but please feel free to call or text us at 585-455-0959 if you have any questions, or would like to schedule something you don't see.

Once you've selected your time, simply click it and the time will be reserved in our schedule!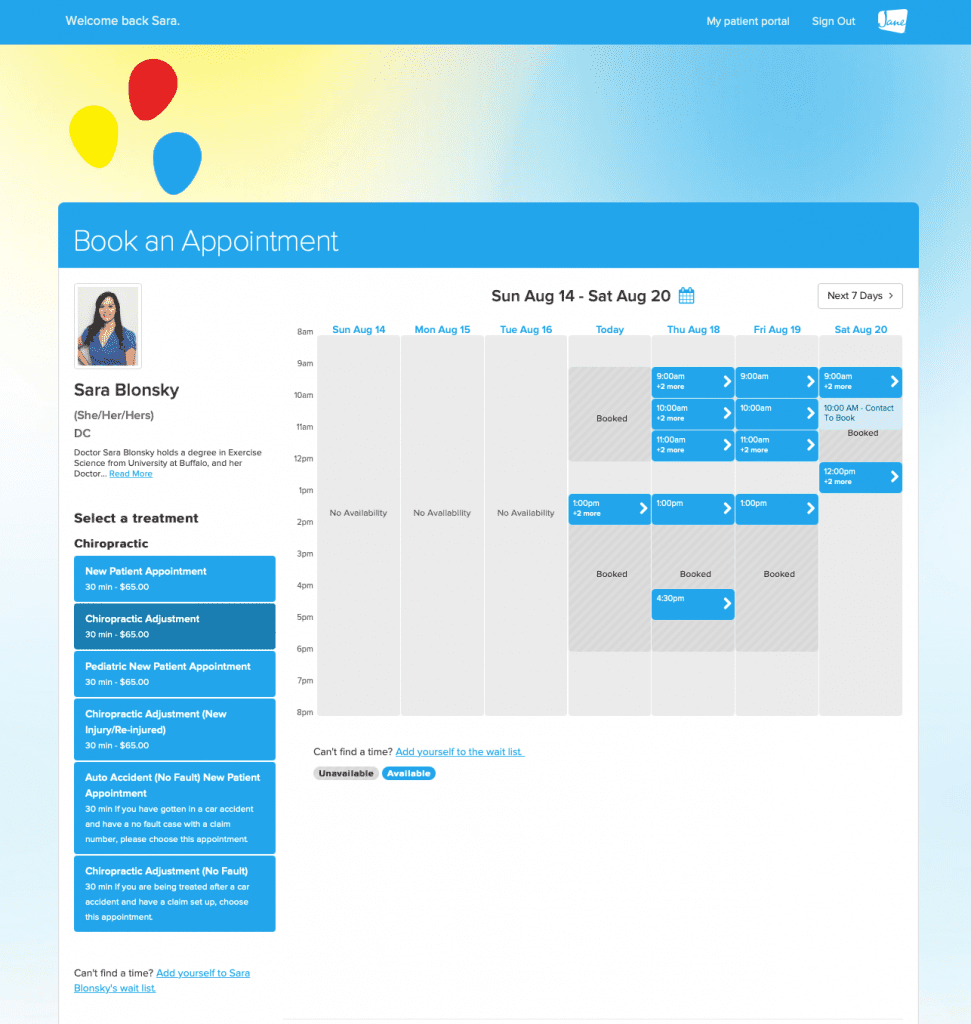 Enter your Information
Simply follow the prompts and enter your information. Don't fret if something ends up inaccurate we can always fix that later. Do try to ensure that we have a proper phone number and email for you so we can stay in touch and you can get into your account in the future.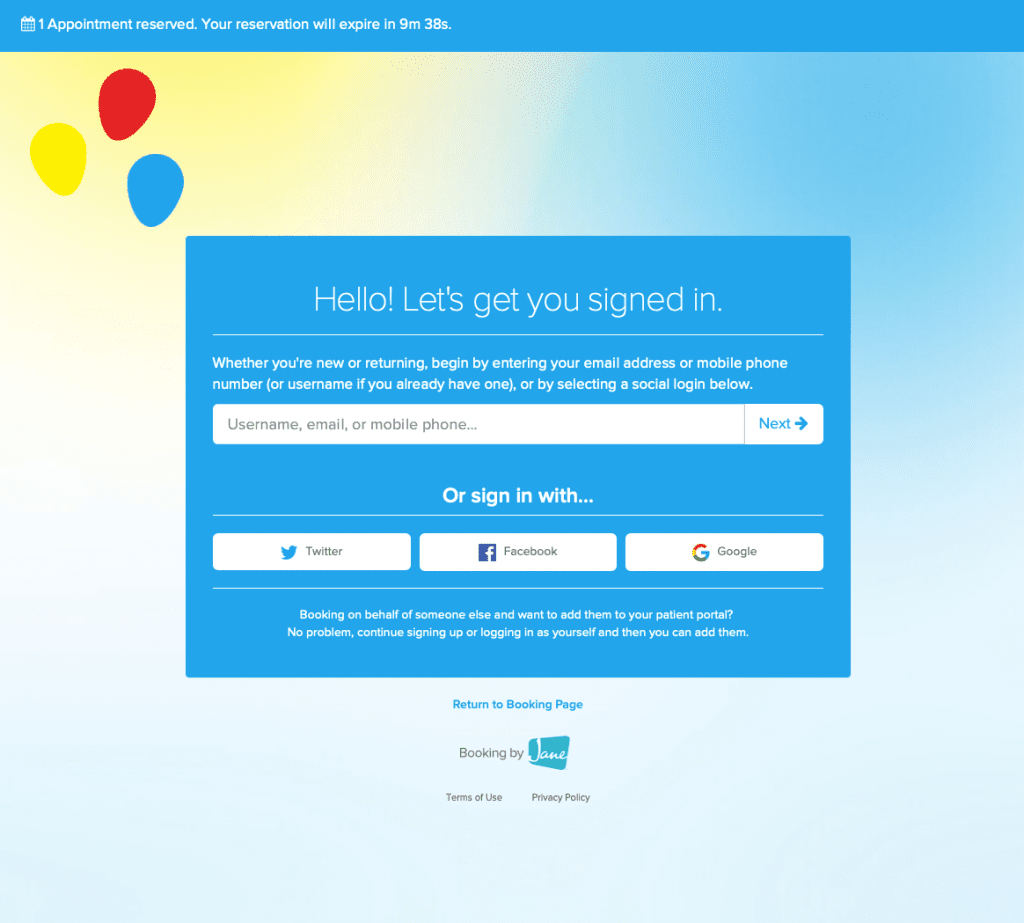 Fill Out the New Patient Paperwork
We're a paper-free office, and our paperwork is all online. Please be sure to fill out our new-patient paperwork prior to your appointment.